Lost wax casting stainless steel casting four-way pipe fittings

Material: stainless steel
Process: Silica sol casting, CNC machining
Usage: pipe fitting
Casting tolerance: ISO 8062-CT 6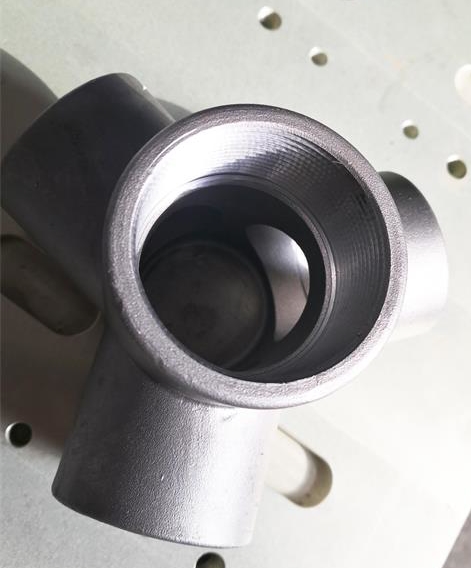 A fitting or adapter is used in pipe systems to connect straight sections of pipe or tube, adapt to different sizes or shapes, and for other purposes such as regulating (or measuring) fluid flow. These fittings are used in plumbing to manipulate the conveyance of water, gas, or liquid waste in domestic or commercial environments, within a system of pipes or tubes.
Fittings (especially uncommon types) require money, time, materials and tools to install, and are an important part of piping and plumbing systems. Valves are technically fittings, but are usually discussed separately.
The bodies of fittings for pipe and tubing are most often the same base material as the pipe or tubing connected: copper, steel, PVC, chlorinated polyvinyl chloride (CPVC) or ABS. Any material permitted by the plumbing, health, or building code (as applicable) may be used, but it must be compatible with the other materials in the system, the fluids being transported and the temperature and pressure inside (and outside) the system. Brass or bronze fittings are common in copper piping and plumbing systems. Fire hazards, earthquake resistance and other factors also influence the choice of fitting materials.