Silica sol is a milky white colloid. Due to the small size of the colloid particles (10-20 microns) and the large surface area, it does not affect the natural colour of the material being covered. Silicones are miscible with water but not with organic solvents. It is soluble in solutions of alcohol or water mixed in any proportion. Its distinguishing feature is its low viscosity and its ability to soak through water, so that silica sols show excellent dispersibility and permeability when mixed with other substances.
When the water contained in the silica sol evaporates, the colloidal particles adhere firmly to the surface of the material, thus forming a combination of silicon and oxygen between the particles. It is an excellent adhesive. This is the main role of silica sols as stainless steel forming adhesives for investment casting.
The silica sol casting is mainly used for corrosion resistance and high dimensional accuracy, as the silica sol casting allows for better surface quality and smaller dimensional geometrical deviations. Main silica sol castings include meat grinder parts, valve castings, pump castings, marine hardware, furniture decoration and so on.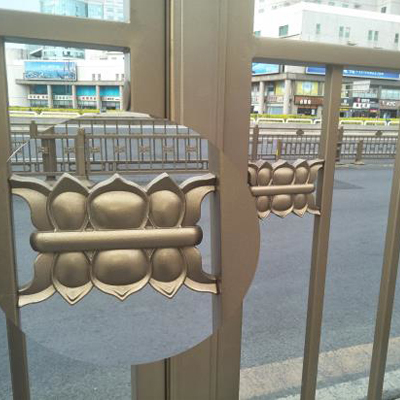 Silica Sol Casting - Custom Steel Casting Decoration
Waterglass casting
Waterglass casting is very similar to investment casting (i.e. the lost wax method), but is particularly suitable for larger castings and is much cheaper to produce. The glass casting process offers far better surface finish and dimensional accuracy than sand casting and allows more complex shapes to be achieved. In addition to steel, alternative materials, such as iron and SG iron, can be cast using this method.
The difference between the lost wax method and the water-glass casting method is simply the way in which the wax is removed from the ceramic mould.
In glass casting process, the mould is immersed in hot water to remove the wax. The wax then melts out of the mould and floats on the surface of the water. This allows it to be skimmed off and reused for wax making purposes.Obviously, this also offers environmental advantages and the wax can be fully recycled.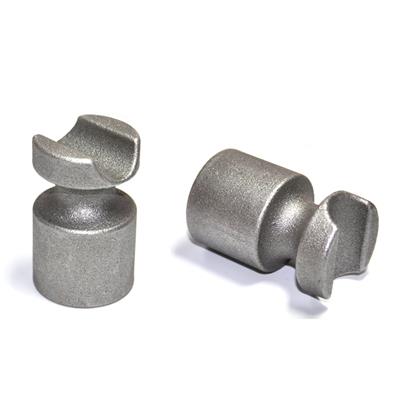 WaterGlass Casting -Power Transmission Casting Steel Fittings
Silica-sol casting vs. water-glass casting
Silica-sol melt castings offer better dimensional and surface quality, but are only as expensive as water-glass castings. Sol casting costs almost twice as much as waterglass casting. Both silica-sol casting and water-glass casting are either investment casting or lost wax casting. So the silica-sol casting process is almost identical to the water-glass casting process. However, the silica-sol investment casting process uses silica-sol zirconia sand as the moulding material, which is resistant to temperatures of up to 2000 degrees.
At present,Bangsheng trade service mainly centers around casting, forging, cnc machining and involves sheet metal processing, mechanical assembly etc.. Our team, made of professional engineers, inspectors, has rich experience in mechanical parts manufacture. At the same time, we developed a sound relationship with surrounding factories. That help us supply you with best manufacture method that save your energy and cost.
If you want to get more information about the silica sol casting and glass casting process, welcome to contact us today or request a quote.