Compared with traditional processing technology, CNC machining technology itself has very huge unique advantages, which makes it in the field of mold manufacturing is vigorously promoted and widely used. And the traditional processing technology at this stage has been unable to meet the many new needs put forward in the process of social production, so the development of the times also requires the CNC machining technology in the field of mold manufacturing widely promoted,.
What are the precautions in CNC machining?
1. Professional digital knowledge
Relevant technical personnel in the operation should have enough professional digital knowledge compared to the traditional mold manufacturing, CNC machining process with its great differences, this process has high requirements for the relevant technical personnel, the operator needs to have a certain degree, more professional digital skills. Relevant technical personnel need to improve their professional skills level at the same time to improve their own quality, and in daily life to strengthen the accumulation of CNC language, such as the code writing, CNC machining technology.
2. Reasonable classification processing mold
Choose the manufacturing method that matches with it CNC processing technology is diverse, in the implementation of the mold manufacturing process, must maximize the benefits as a prerequisite, and then in the selection of the processing method that matches with the actual situation. Therefore, this also requires the preliminary stage of mold manufacturing, the need for scientific and reasonable classification of processing objects, taking into account the specific circumstances to take the corresponding manufacturing methods. For example, some curved surfaces or complex external shape of the mold, you can use the milling-based processing form. For the rotating type of processing objects, you can use the main processing method of turning.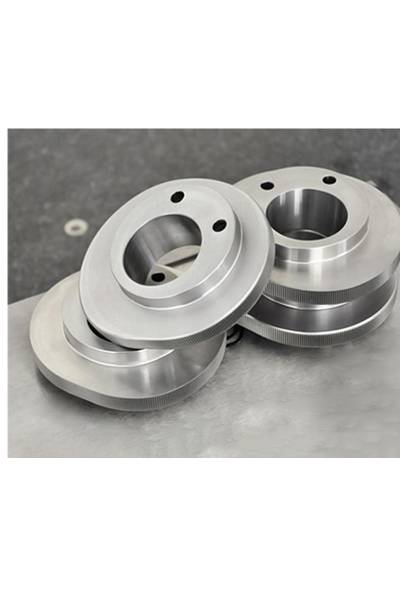 1.Hot forged and then machined, is used for elevator safety parts.Eccentric wheel mechanism is a evolution of cam. Eccentric wheel is a component with curve profile, which is usually served as a active part. In contrast, the parts contacting the eccentric profile, to transmits power and realizes predetermined motion is called follower.
2.We design and manufacture the outline curve of eccentric wheel according to the motion law of follower.Due to high mechanical properties required for elevator safety parts, the eccentric wheel blank is die forged, then precision.
3.CNC machining to required size, finally step is use rolling tools machining external profile. Each eccentric wheel will be inspected before shipment. CMM to measure the dimension and Projector inspect the teeth to guarantee clean.
4.In this way, die forging provides the parts better mechanical properties, precision CNC machining ensure the eccentric wheel's accuracy, and inspection equipment guarantee the product final quality.
5.We've specialized in the providing of custom CNC machining and fabrication for more than ten years. Our CNC machining service are welcomed by dozens of customers. Additionally, we supply precision casting, forging service to the customer, which are suitable for large volume orders. Three coordinate measuring machines to test the workpiece to guarantee the machining precision.